A prodigious rugby talent, Charlie Rock parted ways with Leinster Rugby in 2018 at a time when doors seemed to be opening for him. However, rather than trying to carve out a career as a professional rugby player elsewhere, Rock instead decided to move to Australia where he sought to create a new professional identity away from the game.
Having been involved in several start-up ventures since, Rock is now the CIO at MyClub360. Launched officially in March 2023, it's an all-in-one club management platform aimed at helping sports clubs increase productivity and maximise their revenue potential.
Recently, having marked five years since the end of his rugby career, Rock decided to share some of his learnings as a career transitioned athlete with his LinkedIn network. We got in touch to have him expand on his musings.
Comparison is the Thief of Joy
I was constantly told I needed to be like other players if I wanted to get to the next level. In reality, you don't need to change your personality to succeed. Embrace your individuality and use it to your advantage.
I never really accepted my individuality until I stopped playing and I realised how powerful it can be. Irish sportspeople have a reputation for being a bit bland and conforming. It's only recently due to the appetite for engaging social media content that we've seen personalities like James Lowe and Will Connors really shine. It makes you realise that individuality can be both accepted and appreciated, and I think that's good for everyone involved in the sport.
To an outsider at the time, I was no different to my teammates. I had captained Blackrock to a Senior Cup, one of my best mates was Garry Ringrose and I was in the Leinster academy. I never stood out as being anything other than what I was expected to be but behind the scenes I was quite a jovial character. I liked to burst the tension with humour on occasion and sometimes this wasn't received too well.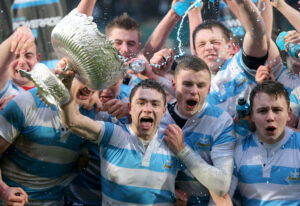 At times I found it difficult to know where my personality fit into the picture. I started to think about things and it dawned on me that I seemed to hide parts of myself in order to be the model professional I thought I had to be. Without realising it, I felt a pressure to conform in order to get to the next level. 'You can't be different,' I thought, 'follow the playbook'. It was almost as though there was a risk that if I tried to discover my true self, I might fall further down the pecking order.
As the years have gone by I've realised that had I just been myself, I would have relaxed and probably been a better player as a result. I've learned that there is a huge value in embracing the self both in performance and in business. There's a reason why the pieces of the jigsaw aren't meant to be the same!
Business is Business
You have to be selfish sometimes and know where to draw the line. Extreme loyalty should be reserved for family and friends for the most part. Anyone that compares a business to a family is pulling the wool over your eyes.
This is a lesson I learned the hard way. I gave so much time to the game and to Leinster. The desire to make it was so strong that I would have done anything at the drop of a hat in order to be perceived as someone who was devoted to becoming the ultimate professional. Even in my spare time I was happy to go and help out at various summer camps in different clubs across the country because a senior player had to pull out last minute.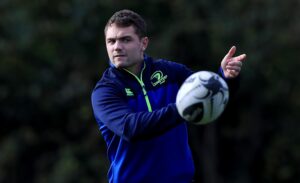 In the end, none of that extra effort mattered. Nobody called me into the office to say that my time was up, despite the time and loyalty I felt I had invested. As time went on, the phone just never rang… until my counterpart Nick McCarthy decided to sign for Munster. I got the call to consider coming back in but knowing it was because they were in a sticky situation more so than a priority didn't fill me with confidence.
In time I came to learn that it wasn't personal. Rugby, like all sports, is a business. Strategic decisions are made for the benefit of the business. We've seen it recently with the LIV/PGA merger – everything goes out the window as soon as the price is high enough.
Fortunately for me, the experience provided the perfect little chip on my shoulder to get me to where I am today. I developed a sense of defiance and a real understanding of the value I hold within any business I'm a part of. I now make decisions for myself without waiting for someone else to dictate my fate. Turning down that contract was the first time it felt like I had taken the power back and I'll forever be proud of how I had the courage to do that.
Core Skills are actually Transferable
You hear this when you're playing and often think it's to try and relieve you from any angst you have about joining the 'real world.' Some of the foundational skills I learned in my time playing are still pillars I use today. 
Teamwork:
There's an obvious strength in how players can work within a team. This is something I've come to appreciate in more recent years. I found it eye-opening how some people can struggle to work in a team environment. You really see it in those who were never integrated into a sport or remained stuck to their devices throughout their youth. With the teams I've managed over the years, it's the people that understood their role within the team the best who often have the most success.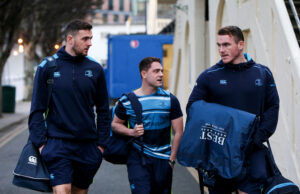 Feedback:
Thankfully, being part of a team and acting in leadership roles has also given me an awareness that different personality types will always come into the mix. It's people as well as strategic management. I took being able to give and receive feedback for granted, when in fact it's one of the most valuable skills that rugby has given me. Learning how to do this ego free is what I've noticed has set me apart in every day business.
Non Negotiables:
In terms of things I use on a daily basis I have found that I rely on the clichéd stuff: 15 minutes early is five minutes late or fail to prepare, prepare to fail. I also still adopt a review-preview style approach which I took directly from Leinster. Ultimately a sales pitch is like a match you're trying to win. Approaching it with the same mindset allows you to gear towards performance and results.
The people you meet on the way up are the same you meet on the way down.
Be kind along the way and you'll notice these connections resurface down the line when it matters.
This was something that was instilled in me as a young fellow, and it has always stuck with me. You always remember the people who went out of their way to show you kindness. Funnily enough, it's been the same people who did so while I was still a player who have encouraged me the most since I transitioned.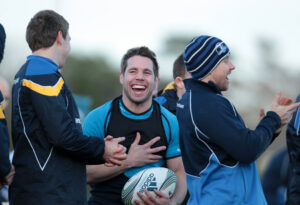 Throughout my rugby career it was the seemingly normal blokes that stood out most to me. I'll always remember guys like Isaac Boss who would regularly come into the academy dressing room to check-in and have a chat when I was a nervous first year academy starter. It went such a long way for me and meant a lot that someone of his calibre would take the time for me. Kindness costs nothing and it often leaves a lasting impact that benefits those around you.
I try my hardest to apply that same approach in any work environment today and particularly with those who are new joiners. The role I have now is as senior as it could be, and I feel it's my job to go out of my way and support those getting to grips with things.
Resilience is Essential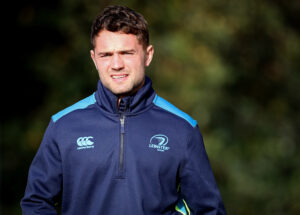 There's nothing like getting a laser pointer on your arse in a video session humiliating you in front of your whole team eh? Learning to leave your ego at the door to give and receive hard feedback is what will set you apart in everyday life.
Coming up through the rugby system will remain one of the biggest learning curves of my life but transitioning into the 'real world' was actually a bit easier than initially I thought it would've been. In part it was thanks to the subconscious resilience training I had accumulated over time from hardships playing which made everyday problems a little easier to navigate. Rugby taught me how to approach challenges with my ego at the door and it's something I'm hugely thankful for now in my everyday life.
In the time since I've stopped playing, my resilience has been tested in many different ways. From moving to a new city and not having any friends to bouncing back from tougher weeks in the office. My approach these days is to 'embrace every challenge, for I know I will be a better man tomorrow' and I owe much of that to the experience I had during my time at Leinster.
Where now?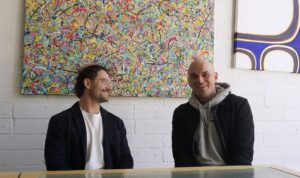 I'm now based between London and Dublin having helped to launch MyClub360 in March of this year. MyClub360 is a sports club optimisation platform that's designed to increase admin efficiency and maximise new revenue avenues for clubs of all sizes. We help clubs harness the power of the communities they've built and bring traditionally in person club experiences online to a wider club network. So far we have over 500 clubs onboard and the response since the launch has been hugely positive.
Our mission now is to onboard as many clubs as possible which has naturally brought me back to my rugby network. It's been great to reconnect with it now because I no longer feel any shame about the career I had. It's been a journey to get to this point but I've realised I'm not the only one in this boat. It's a tough life trying to become a professional rugby player and it's an even tougher one trying to make it in Ireland with only four teams.
If I had a clock and could turn back time, I wish someone was there to tell me that there's value in exploring one's sense of self. Being a rugby player is only one part of the story and that doesn't have to define who you are in your entirety. Having to hide parts of my personality created way more anxiety in my own identity than it did the other way around. I'm glad that I finally got to meet my true self and I'm thankful for all of the parts of the journey. Without it, I wouldn't have become the person I am today.