Elevate every dimension of your club's management with
MyClub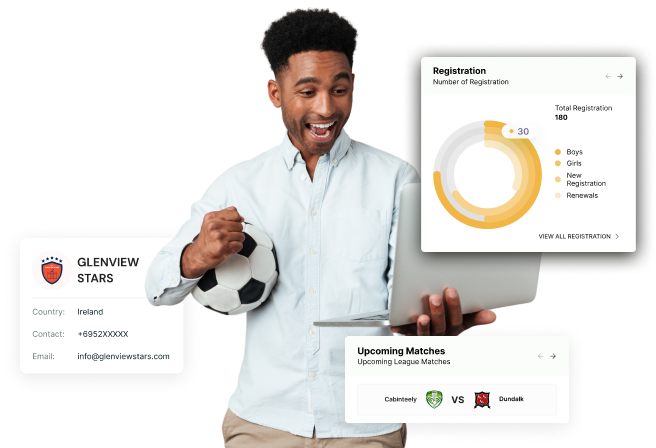 Introducing MyClub – Your Ultimate Membership Management Solution
Our comprehensive software empowers clubs to effortlessly streamline their memberships and all related processes. With MyClub's flexibility, clubs can craft membership plans tailored to suit their unique needs. We handle payments securely, ensuring a hassle-free experience at no extra cost. Your members' data is safe and sound in our capable hands. Additionally, our software provides in-depth reports on memberships and received payments, and it even offers the flexibility for clubs to design custom report templates to cater to their specific requirements. MyClub – where membership management meets convenience and customisation.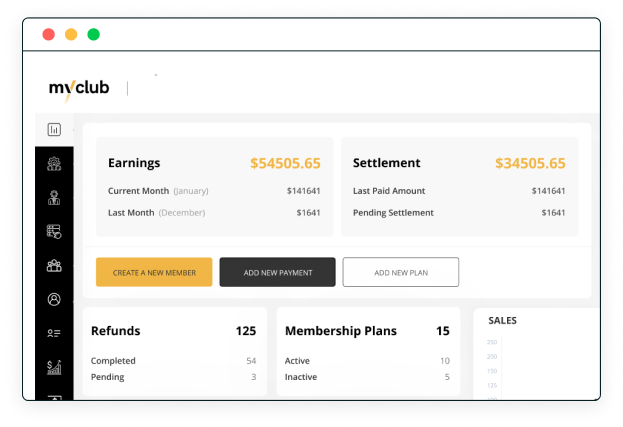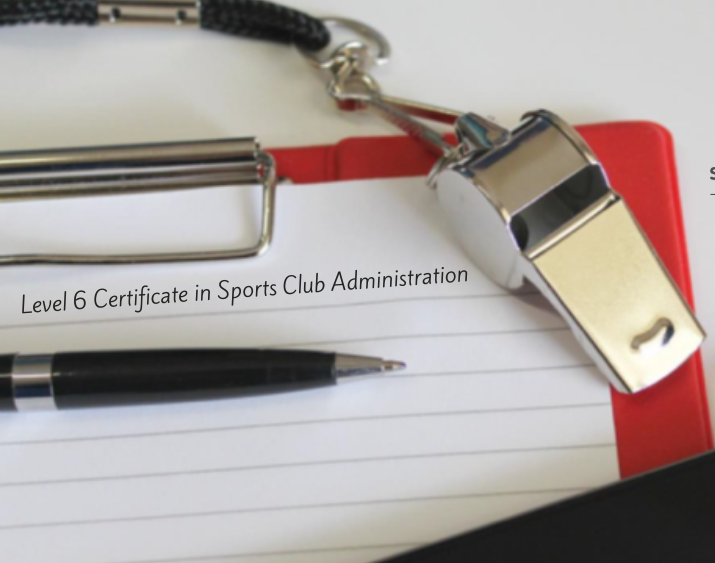 A wider view of your club management
By having a more holistic view of club management, you can make more informed decisions, build stronger relationships with members, and create a more inclusive and effective organisation.
MyClub360° - Your all in one club optimisation platform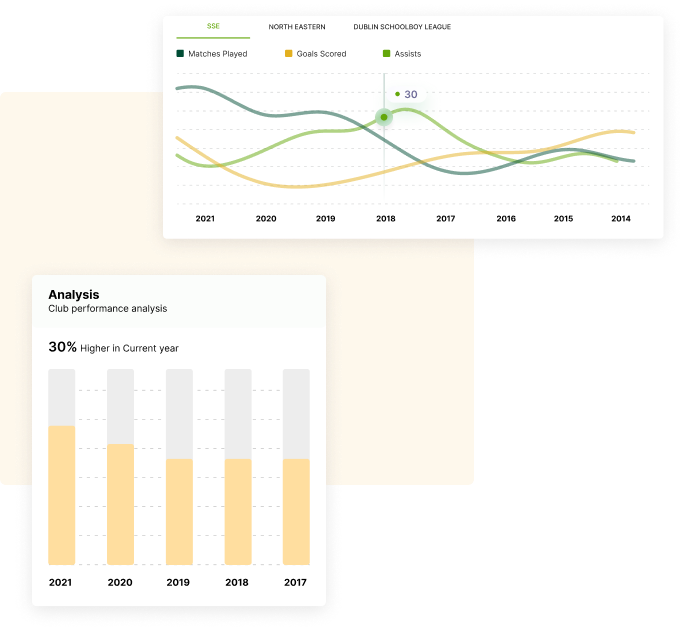 MyClub offers robust analytics and reporting tools that help clubs understand their members better. With this feature, clubs can access and analyse data on member behaviour, preferences, and engagement patterns. It allows clubs to monitor performance, segment members, analyse engagement patterns, and visualise data in various formats to support data-driven decision-making.
Using MyClub analytics and reporting features, clubs can discover growth opportunities, evaluate marketing campaigns, and enhance overall member satisfaction.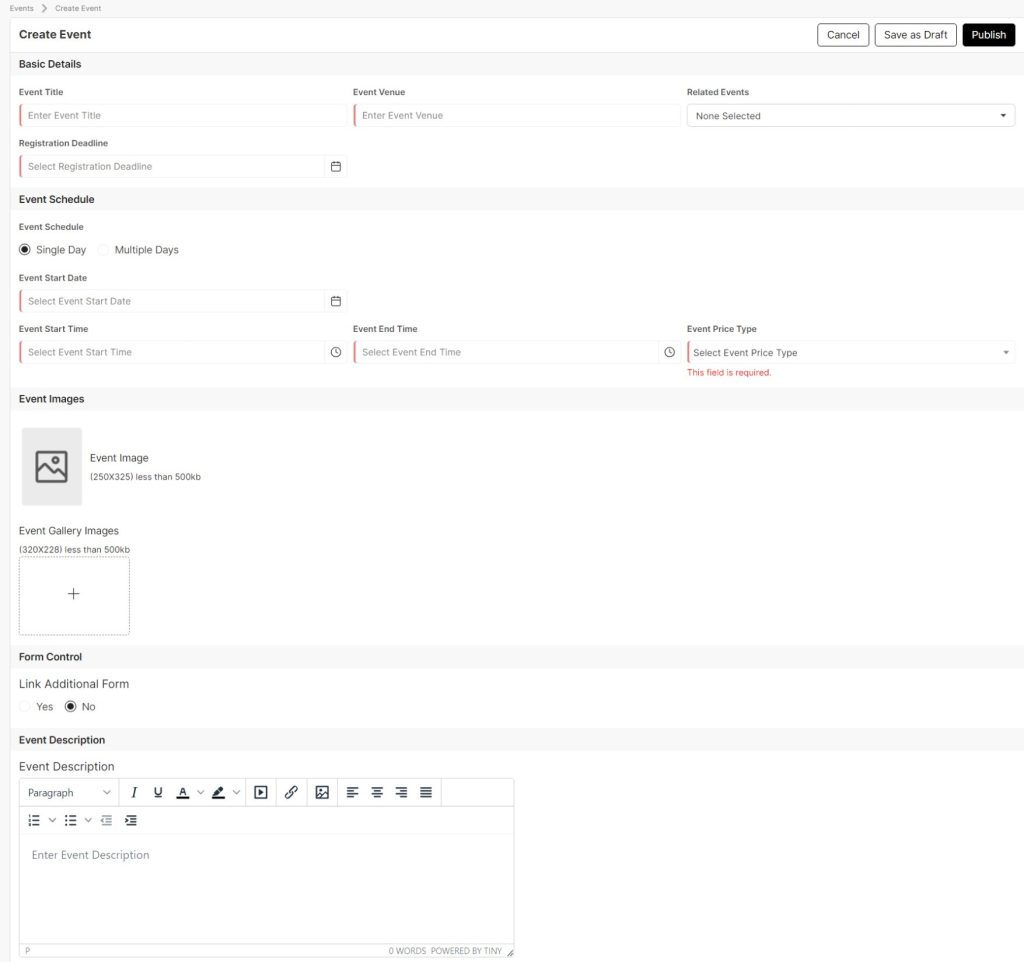 Organise a seamless event experience with MyClub event management

Enhance your club's digital presence with a custom landing page
With MyClub, you get a custom landing page for your club, providing members and supporters easy access to features that enhance their connection with your club. From upcoming events and game tickets to membership plans and location details, everything is available on the landing page's user-friendly interface. MyClub's platform is perfect for your club's digital presence, enabling effective communication and simple navigation.